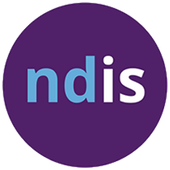 Selecting an NDIS software solution
With the growth of the NDIS there has been a corresponding growth in NDIS software solutions and software companies seeking to work in this space. At the same time many NGOs are reviewing their software needs as they realise an NDIS compliant CRM software solution is essential for managing business affairs in this environment. The type of solution they usually require needs four major components:
Client Management CRM solution consistent with the NDIA, including claim management for uploading bulk claims to the NDIA portal, PRODA.

Rostering and Timesheets tool,  preferably mobile and linked to the CRM solution in real time.

Export functionality to financial systems to accommodate self managed and plan managed clients

High level business intelligence reporting features
Organisations can expect to pay vastly different amount for the roll out of an NDIS CRM solution. This may include hidden design faults and limitations of any software solution that may make claiming to the NDIA problematic.
One of the emerging issues is post-implementation support. When you choose a software provider you need to ensure there is ongoing support to ensure the solution meets your needs. To avoid this happening consider asking the following questions prior to purchasing NDIS software for your organisation:
What is the failure rate for your organisation in these types of implementations? (For every 100 contracts signed how many builds fail)

Do you provide post-implementation support and can you provide time onsite in the first critical three months after implementation to ensure we are effectively using the system?

Can you show us your online knowledge base so we can troubleshoot independently?

Do you have 24/7 phone support for the product?

Do we get our own Account Manager?

How many customers do you have in the NDIS space and we can we chat to a couple?

How often do you upgrade the software and how is this priced or is it included in the subscription model?