Community Data Solutions has the privilege of working with the following partners to best assist our clients .

Deputy is a Scheduling and timesheets sofware that helps Schedule teams with simple drag and drop tools. It helps streamline your business admin to ease the pressure of managing your team in stressful times.

Our mission is achieved through initiatives in the areas of family preservation, reunification, and father-involvement. NFPN offers research-based tools, training resources, and technical assistance to public and private child- and family-serving agencies.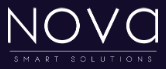 Nova provide clients, the local communities and team members with the tools to understand how to achieve better social outcomes.
Nova's core focus is to support social-driven organisations to achieve and measure their social impact by co-creating outcome frameworks and actionable measurement tools to strengthen their social impact assessment capabilities.

Ryan & Sons provide training and consultancy in Workplace Health and Safety, developing presentation skills, working with difficult clients, and computer database systems. As facilitators, they work closely with the organisation to make sure that the key messages and content are delivered in an engaging and informative setting by promoting participation, delivering relevance and providing opportunity for discussion.

Sector Connect is the peak organisation representing and providing regional leadership to community services in the South West Sydney Health District with a primary focus on Campbelltown, Camden, Wollondilly and Wingecarribee NSW. We have 20 years' experience as a regional leader, responsive to our region's changing needs as we identify priority areas for research and planning.