Client Outcomes & Collective Impact
CommunityCI is an online client outcomes data collection and analysis tool. Build your custom outcomes framework and performance indicators or use one of the many built in frameworks to deliver streamlined outcomes collection and analysis processes for your social services and healthcare programs.
Select from many built in outcomes framework such as:
K10
North Carolina Family Assessment Scale (NCFAS, NCFAS-G, NCFAS-R, NCFAS-RG)
GEM
Personal Wellbeing Index (PWI-A, PWI-SC)
DASS21 (Depression, Anxiety and Stress Scale)
S&S (Strengths and Stressors)
S&D (Strengths and Difficulties)
SCORE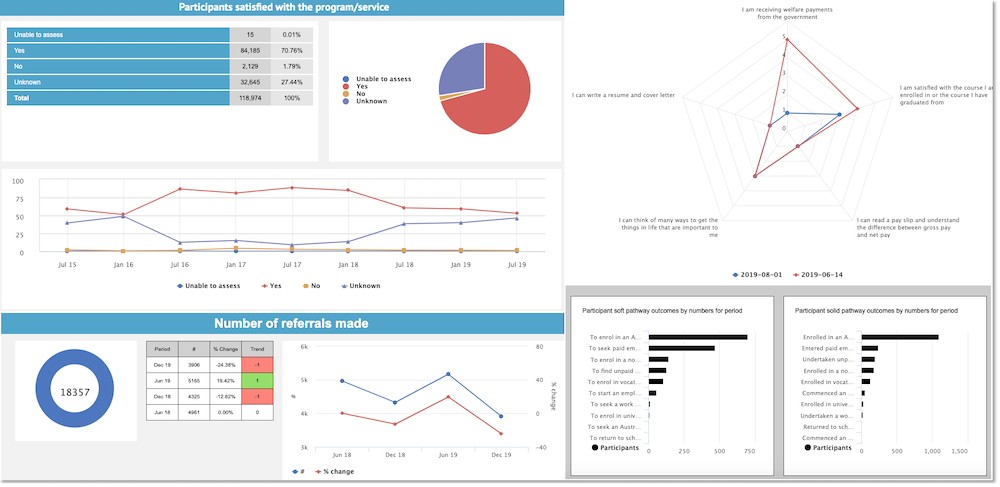 CommunityCI Outcomes & Surveys
CommunityCI application is a cloud based, multi-framework all-in-one outcomes and survey management solution. Build your own surveys and manage client outcomes online.
CommunityCI Outcomes with CRM
CommunityCI outcomes with CRM solution is designed for organisations seeking a client management CRM integrated with a multi-framework all-in-one outcomes and survey solution.