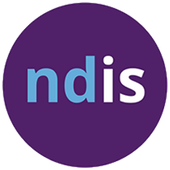 Why is NDIS software unlike other NGO software?
To ensure efficient and timely reimbursement, organisations operating with the NDIS require individualised funding built into their CRM software. It is not only a challenge for software providers to create CRMs with care plans, NDIS pricing, client care budgets, business intelligence features, NDIS claim files, and financial integration, but also to ensure these environments are robust enough to manage your business.
Historically, NGOs using CRM software were unlikely to switch providers but this is less the case for disability agencies in the individualised funding environment. Organisations would typically use excel spreadsheets or other 'workarounds' to report to Government bodies if their CRM could not manage this. Hence in the past NGOs have been reluctant to change CRM providers due to difficult change management processes, internal staff costs and external software costs. Sticking with an inefficient CRM software within the NDIS space will not be possible in any scalable manner, due to the complexity of the NDIA claim management system.
For organisations who are primarily disability focused, an efficient and effective system is critical to their businesses. For these agencies, a failed NDIS software solution could result in a failed NGO. Where software providers have fallen short there will be no option for organisations other than to investigate other options, hopefully making a wiser decision the second time around.
It is important if you are in the market for NDIS CRM software to avoid long-term contracts or over-committing on a build price in case you do need to shift at some point. A big initial spend may limit or slow your move to another provider if the selected provider is not suited to your business needs. So, choose well in the NDIS software environment, don't over-commit on price and be ready to move if the system is holding your business back.
For more information about the Community Data Solutions CRM offering go to: https://communityds.com.au/