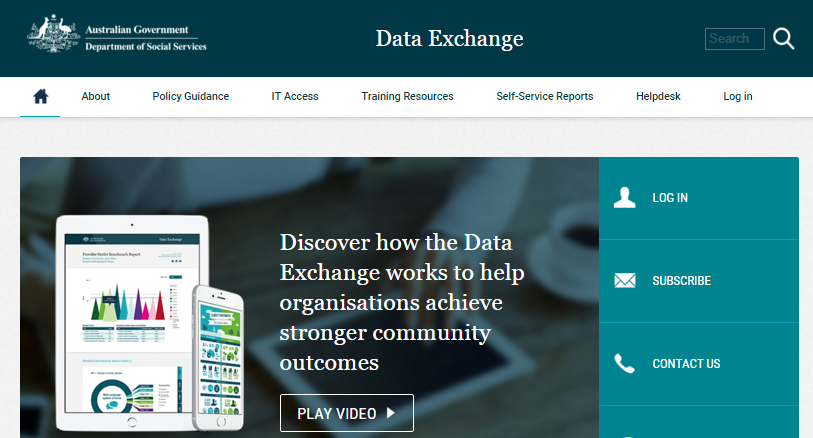 NSW FaCS and DSS Data Exchange team up
In late 2018 the largest single State based Community Services Department in Australia, FaCS NSW, began a process of asking their NGO funded agencies to use the Commonwealth Government's DSS Data Exchange tool for reporting on their FaCS contracted services. Over a two year period around 600 agencies funded by a group of programs will be invited to gradually move across to DSS Data Exchange for reporting.
There are basically three options for agencies to access DSS Data Exchange (DEX).

Direct Data entry: Either through the DSS DEX online portal or a version available to run on your own computers
Business to business transfer, between your own CRM or a third party CRM, and DSS Data Exchange
File upload function through an XML file generated from your own or a third party CRM
Community Data Solutions offers support for all three levels of DSS Data Exchange, (Mandatory, Participatory and SCORE outcomes) as a file upload option that is developed within our CRM offering. The use of the XML file upload leaves you in control when you report to DEX and keeps full ownership of the data entrusted to you by your clients. The CDS offering is compliant for all DSS Data Exchange programs and we provide regular upgrades to our DSS Data Exchange features within the CRM, as DSS Data Exchange changes regularly between reporting periods.

Community Data Solutions has a fully compliant Family Support Case Management package which supports the following FaCS programs for DEX reporting:

Community Builders
Families NSW
Aboriginal Youth and Families Strategy
Family Support (EIPP)
Getting it together