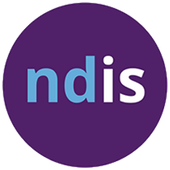 NDIS price indexing due July 1st
The NDIA is expected to release an updated price guide on or around  1st July 2018. While details of specific changes have not yet been made available, organisations must ensure they have reviewed their price increase process applied in previous years, adjust the process where required and keep their customers informed to retain service quality standards.
The key problems associated with price increases require organisations to be proactive and prepare a review of each service agreement to ensure:
The services delivered are subject to price increase
Existing service agreements that require new price negotiation are identified
A plan to manage price changes exists
Client agreement reviews are conducted in line with internal plans
Clients are informed prior to price changes taking effect and
Fund managers are consulted where applicable
Organisations must also inform their customers of the services subject to price increase and what it means to their existing service. Some of the steps recommended to include in the organisation plan are:
Review fee for service prices in line with NDIS price increase
Review agreements with fund managers in line with NDIS price increase
Ensure existing customer service bookings in Proda were adjusted before updating internal support plans and prices
Negotiate in advance any service agreement that is not subject to price increase
Check and advise customers of new service opportunities
Decide how to update pricing in your NDIS management system
Community Data Solutions customers have 2 options to ensure that their system reflects any price changes:
1. Engage Community Data Solutions to make any price updates for you. Please contact us via support @communityds.com.au if this is your preferred option
OR
2. Update your prices independently of Community Data Solutions via the NDIS Support Items module that you can access from your Menu
For more information please contact your account manager or email support@communityds.com.au.